We all love to live in comfort and the one thing I just love is a cozy bedroom. Its not so much a room filled with expensive furnishings and modern technology. Its not the cost that counts, its the comfort!
Its all about the design, the view from your bed or just simple cozy linens, that makes things easy to cuddle up to.
Here are a few of my favorite designs for bedroom interiors and the simple schemes and layouts that make an atmosphere so cozy. Time to cuddle up!
The contrast between chocolate brown and beige have been incorporated in the bedding and wallpaper. Soft lights illuminate above the bed and align along the wooden floors.
Rustic Room Highlighted with Cheerful Colors
This is one of my favorites! A rustic old wall that doesnt give much color to the room, but then throw in a bright floral design comforter and the room becomes much more brighter.
This bed I love! The headboard that is embroidered with cushions in collage & 3D style, creates an illusion that the bed is shorter and more cozier.
Large Ceilings and Mural Wall
Another rustic apartment style with open concept and large ceilings. The wall painting matching the bed spread just give it much more warmth.
Fur throws in accents of brown and grey help highlight and match both the rug/floors as well as the grey color scheme of this cozy plush room.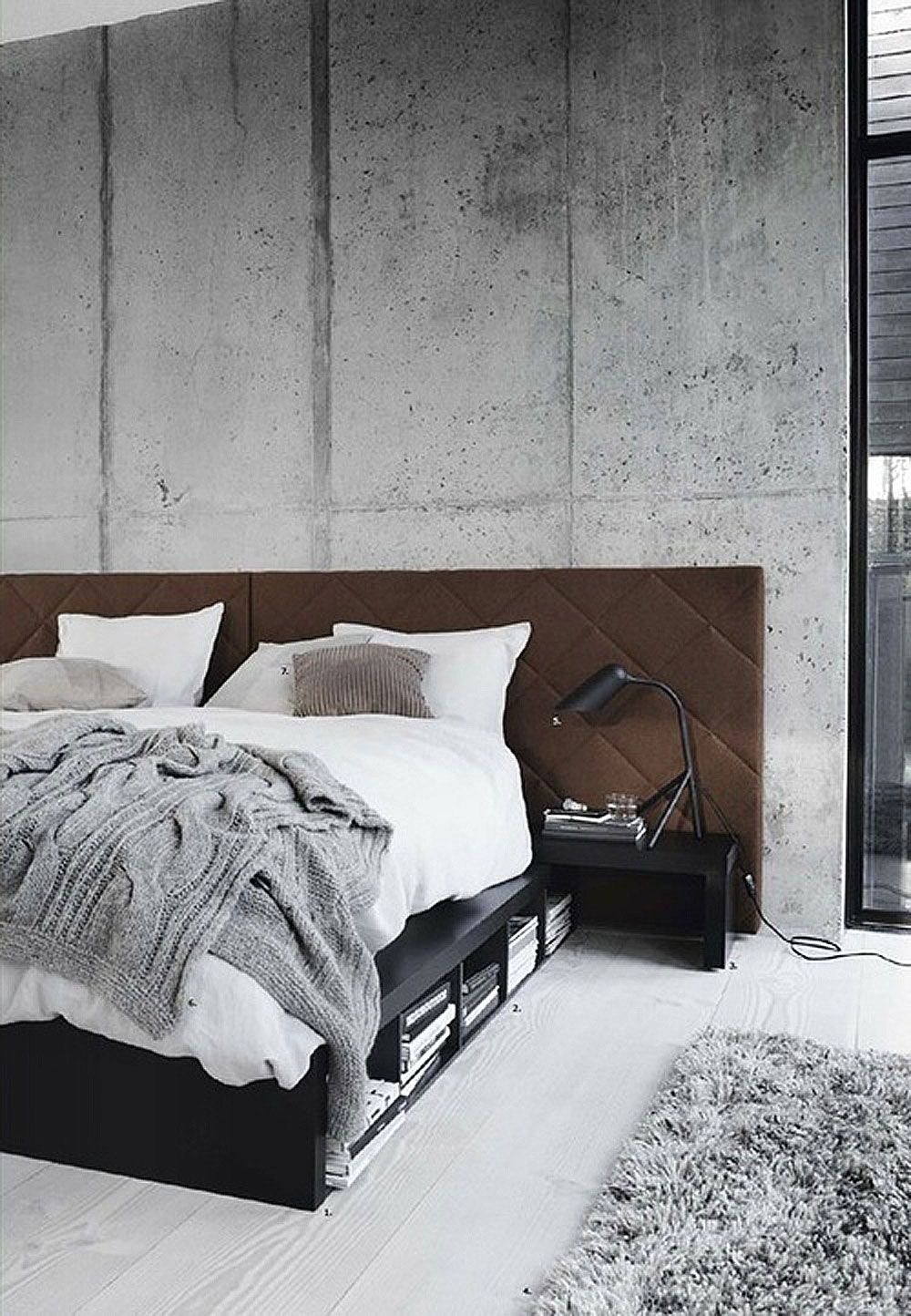 Greys again matching with chocolate brown really work well together. But its also the cozy hand knitted throw and the rag carpet that makes this room.
Canopy Style Beds with Drapes
This room makes me feel like nuzzling up, with the help of an interesting view. Large windows with vaulted ceilings and majestic curtains on this canopy bed can encapsulate me into my own cozy existence.
I love the idea of sleeping close to the floor, probably because I spent more than 7 years in a tight apartment sleeping on a matress with no frame. A bit of an asian theme style here, with the addition of surrounding variations in soft pillows. Just the perfect remedy for a good place to relax, watch the city view and read an interesting book.
photo credits via pinterest